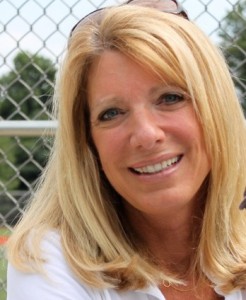 When did you begin running and why?
At 27, having 3 children in 4 years, I was totally overwhelmed, anxious, and exhausted. My girlfriend was an avid marathoner and encouraged me to run to keep my head on straight. I started by running a block and walking back to my house, then added more and more blocks and within 6 weeks, ran my first 10K. In 1981, I finished the Honolulu Marathon, the same marathon that fellow team member and coach Ben Richter ran (his first marathon, as well!).
What's your favorite part about being a DCRR member?
The comraderie. Everyone is so supportive of one another.
What have you learned from being in the club?
It has reinforced my observation that running brings together people of all ages, ethnic, educational, professional and political backgrounds. There's no barriers among us.
What is your favorite route in DC?
Upton Hill – love it!
What mile of the marathon do you find most challenging? Easiest?
Mile 22 – most challenging. Easiest – mile 15.
How long have you been a club member, and why did you join?
1 year. I had heard about the club for years and had intended to join. I ran into "Big Guy" on the C&O canal and he encouraged me to join the club and coach. (I had been a trainer and coach for 24 years and had retired – joining the club took me out of retirement.)
What's your life like outside of running?
I do public speaking on health and fitness, some writing, training, and teach spinning, cycle, weight train and am a mother to 3 adult children, grandmother to 3 (soon to be 4). I am also in the midst of checking off one of my bucket list items – becoming a pilot!
Do you have a running motto/mantra?
"I am strong" and "I've earned this"
What challenges/goals are you looking to achieve at the moment?
Challenge – Recovering from my knee surgery tomorrow. Goal : re-qualifying for Boston.
What is one thing you wouldn't run without?
My phone.