Go to https://20miler.dcroadrunners.org/wp-admin/
Do not enter your email address or password on this page. Click "Login with Google".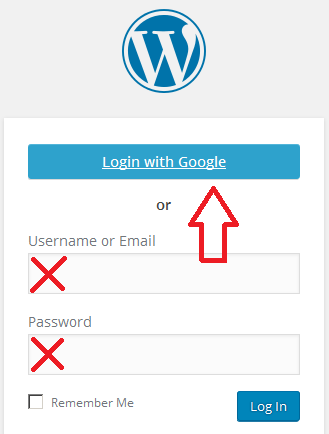 If there are multiple Google accounts displayed, click your dcroadrunners.org account.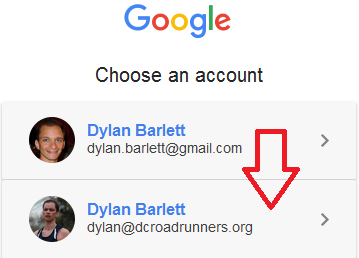 If no Google account is displayed, enter your dcroadrunners.org email address and click "Next".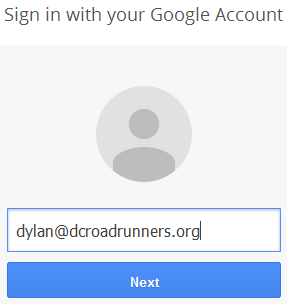 Enter your dcroadrunners.org email password and click "Sign in".
Click "Allow" to allow WordPress to access your Google account.